A Challenge: When resident artist Dave Lovejoy alleviated a crowd-flow problem by moving one of two overlapping photo ops to a different part of the store, he realized that a new issue was created. An awkward emptiness diminished a lot of the quirks and surprises in that area. It suddenly felt normal, and at The Last Bookstore, normal is very off-brand. He invited me to help find a solution.
A Solution: We revitalized the area's charm by connecting three shelf units overhead, and using the resulting 3-faced structure as a sort of tabula rasa to reflect the adjacent genres. The negative space under these arches was still easily passable, while the height and sprawl of the ornamentation made it unwieldy for photo ops – which, of course, was the germinal problem.
We called it The Portal.
Our process included me doing sketches and SketchUp. We used these in our pitch.
From inventing an alien script to making miniature furnishings, I used a wide variety of techniques and processes for The Portal.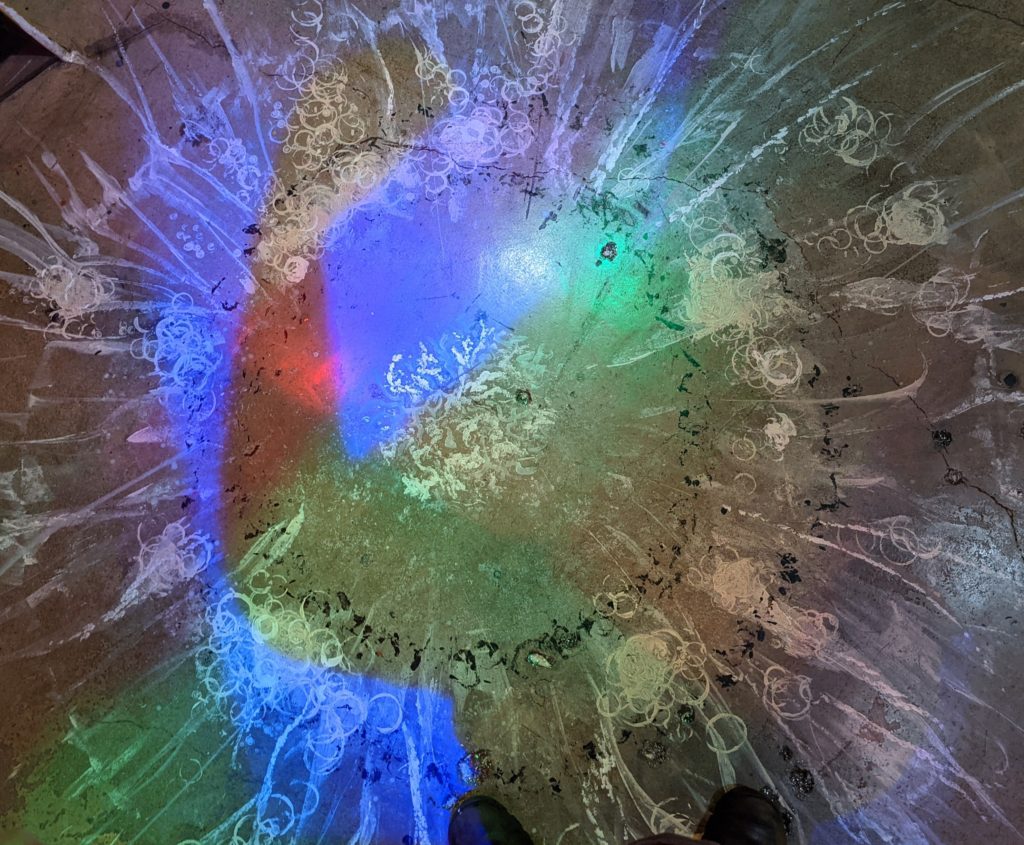 Here's a one minute intro, for background, followed by a more detailed, 4 minute overview.